Click here for Speaker One Sheet
Belinda resides in New York and speaks at in-person and virtual events globally.
---
*2023 Calendar is currently being updated. Stay tuned!
2022 Calendar
December 8th
Day of Shecurity Conference
The Power of Strategic Visibility for Cyber Career Elevation
---
November 1st
ISACA Abuja 14th Annual Conference #AnnCon2022
Conference Theme: Digital Innovation & The Future of Work
How to Leverage Your Personal Brand to Elevate Your Career
---
October 13th
SecureWorld Cybersecurity Conference
Deploying Authenticity in the Workplace & Activating Untapped Power for Increased Productivity

---
June 5th
Miss Hall's School Commencement Speaker
"We have selected Ms. Enoma because of her passion for empowering people to use their gifts and talents to impact their generation and spreading the message of hope globally," said senior class leaders. "The Class of '22 desires a commencement speaker who encourages students to pursue their passions and who believes we can do anything. She embodies our core competencies of voice, vision, interpersonal efficacy, and gumption."
---
May 6
ISACA Conference North America 2022
Masterclass: Women in Tech, Authentic Allyship, Intentional Leadership
ISACA Conference North America 2022
She Leads Tech Keynote: Power of Authenticity in the Workplace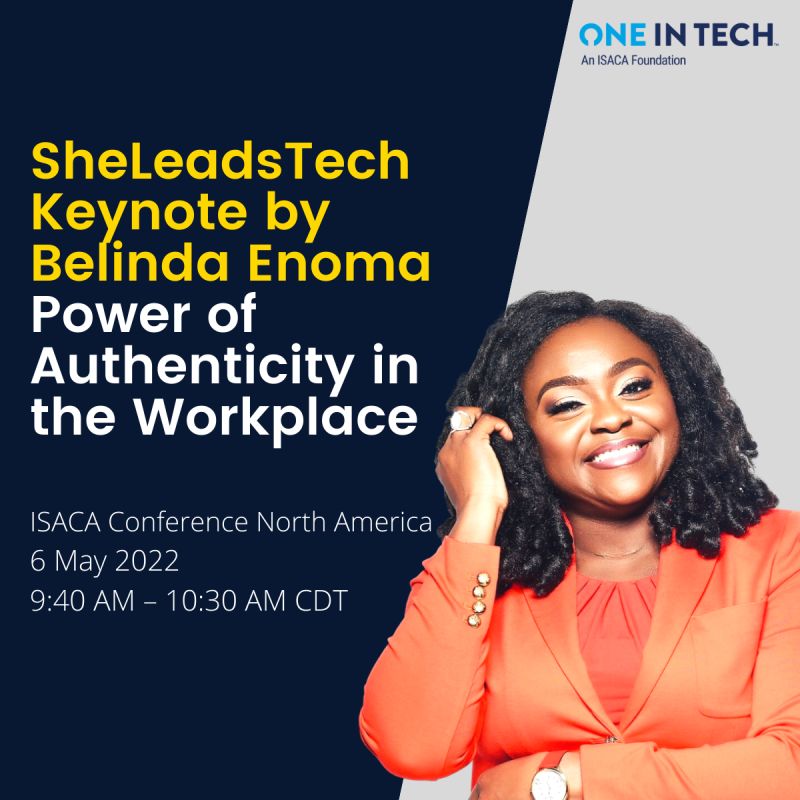 ---
April 21
National Legislators' Spouses Christian Fellowship, Federal Capital Territory, Abuja
---
Past 2021 events
February 1 – 3
Authorized and Qualified Summit
"How to shift trajectories and impact this generation with your voice."
February 17
Clubhouse
Silicon Valley: Let's talk about your apps & GRC issues.
TECH STARTUPS – About app development (social media apps, use of algorithms, machine learning, emergent tech) – Let's talk about the privacy, governance, risk and compliance issues in design and use of your products.
March 4
Synthetic Data Meetup
"Good governance and responsible use of synthetic data"
Mostly.ai 
March 16 – 18
Host, Career Upgrade Summit
Privacy and Cybersecurity industry
April 22
SecureWorld Southeast (Georgia, NC, SC, FL)
"How to Achieve Your Cybersecurity Career Goals So You Can Reclaim Your Joy"
Register & use code: SWVCSOC
View more speaking and lecturing roles here